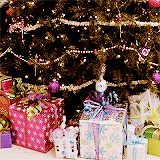 Christmas is tomorrow. Officially. All the hoopla and build-up, and it's finally here. The Orchid BTQ headquarters are closing early today, but not before we brought to you our final Christmas blog of the 2017 season.
Christmas is chock full of traditions, both family and friend alike. Some of our favorite traditions are only celebrated once every year, which makes the holidays that much more special. So we've compiled the most extensive GIF guide of our favorite Christmas traditions.
Because a GIF guide + Christmas Traditions = Pure gold entertainment. Check it out.
1. Ugly Sweaters Parties
Let's be real, everyone loves a good ugly sweater party. But it wasn't until recently that these types of soirees became an extremely popular thing. Even last year we had a killer ugly sweater party in which Raley, our Assistant buyer, bought an old Christmas nightgown from a local thrift store, decorated it like a Christmas tree, and took the crown. Only later to stick her hand in the pocket of said nightgown, and pull out an old, possibly used tissue.
2. Christmas Cookies
By n
ow, I would like to assume you've read our guide to the best Holiday Cookie Recipes around. I made the Magic Cookie Bar recipe for our holiday cookie bake-off and it was an absolutely hit. Baking cookies with the fam is an all around blast. Y
ou combine quality time with killer cookies and it brings a whole new level of joy to the day. I know in our family we have a few traditional recipes that we make every year. They are absolute staples. It wouldn't be Christmas without them.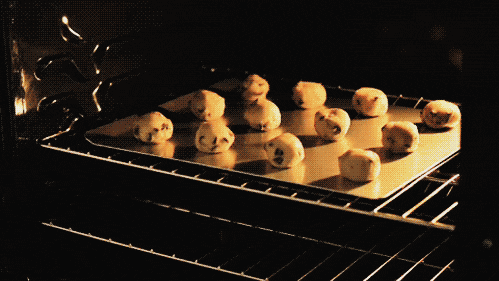 3. Office Holiday Parties
You can't tell us you don't love a good office holiday party. The awkwardness, questioning whether or not you can actually get drunk with your bosses, Karen from Accounting letting loose for the first time EVER. There usually are a few good stories to tell after an amazing office party. Like our party from last year which we still tell a few stories to this day. Oh, and there are videos. Lots of karaoke videos.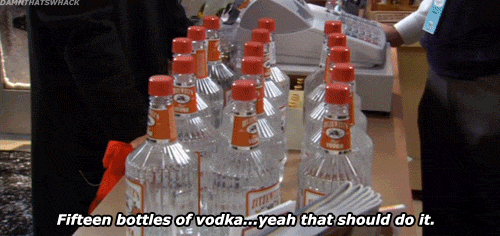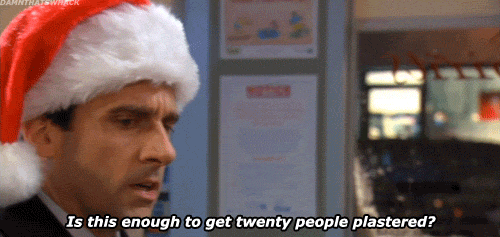 4. Family Reunions
The reuniting of family members which you haven't seen in a while is both a blessing and a curse. A blessing because you get to catch up and dole out enough hugs to last you until next year. A curse because they get to ask you often why you're still single, or if you're at the same job, or why you've gained so much weight. To which naturally we respond….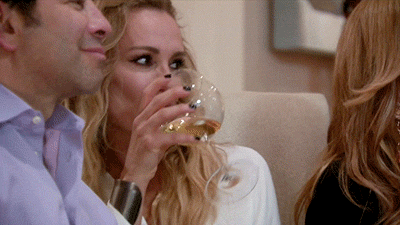 5. Gingerbread Houses
I used to think that all the fun of making a gingerbread house was in eating it. However, this isn't the case. You can't really eat the damn things unless it's immediately after making it. Because they get stale, candy pieces get hard, or a family of peeps move in. Regardless, even if you can't eat them, making those gingerbread houses are still a heck of a good time. Then blowing them up is even better.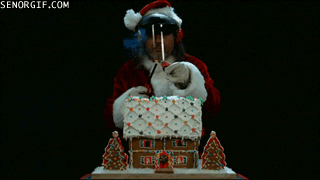 6. Eggnog
I have a confession. I've never actually drank eggnog. It just hasn't been a staple in my family. We do, however, drink Brandy Alexanders on Christmas morning, but that's a different recipe. Eggnog is a big thing at Christmastime, and with good reason so I've heard. The taste is there, the protein is on point, and of course, there's rum.
Here's a kickass recipe that combines eggnog and……bacon:
Ingredients
8 eggs, separated
2/3 cup maple syrup
3 cups whole milk
2 cups heavy cream
2 cups bourbon
16 strips crisply cooked bacon
Procedures
1
Place egg whites in the bowl of a stand mixer and whisk on low speed until frothy, about 30 seconds. Increase speed to medium-high and, watching carefully, beat until they are about the consistency of shaving cream, about 90 seconds. Reduce speed to medium. With mixer running, add half of maple syrup and beat until incorporated, about 30 seconds. Transfer whites to a large bowl. Do not wash bowl.
2
Add egg yolks and remaining syrup to now-empty stand mixer bowl and beat at medium-high speed until pale yellow and ribbony, shutting off machine and scraping down sides with a rubber spatula as necessary, about 2 minutes total. Add milk, cream, and alcohol and mix on low speed to combine.
3
Using a rubber spatula or handheld whisk, fold the whipped whites into the egg yolk/milk mixture until completely incorporated. Serve by ladling into goblets and garnishing with a bacon strip.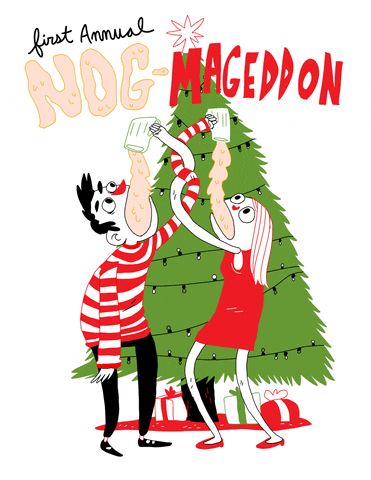 7. Last Minute Shopping Sales
We have had some killer swimsuit sales this holiday season. Our holiday gift shop, the 12 Days of Christmas sales, plus $8 overnight shipping has made this holiday season. The best part about all of our sales? Everything has been online so there was no need to get caught in traffic or holiday people shoving each other, or even rushing through the crowd to get to the last toaster on sale.
You're welcome.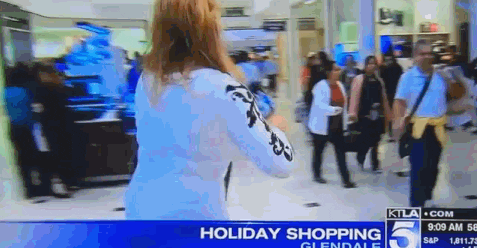 8. Wrapping Gifts
Wrapping gifts is a holiday tradition, enveloping the element of surprise around your well thought-out gifts. I, for one, love wrapping gifts. Why, you ask? Because every year I spend $2 wrapping those sons of guns in newspaper. Pack a bow on it and not only have I saved the environment, but I'm also doing my part in helping print media. WOOOOOOOOO points for me.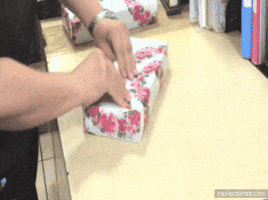 Side note: Do not try to wrap animals….ever…..it doesn't work. I've tried.
9. Traditional Meals
How many of us have those Christmas meal staples that we eat once a year, every year? My family eats beef fondue on Christmas Eve with a few secret family recipe sauces. It has been one of my favorite meals of the entire year, and something I truly look forward to.
What are your family Christmas meal recipes?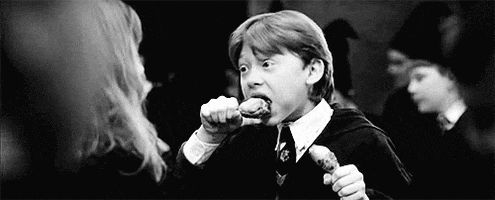 10. PRESENTSSSSSSS
Sexy swimwear. That should be your present year-in and year-out. Because there is nothing like getting your favorite bikinis, and hanging them in your closet with the anticipation of summer right around the corner.
I remember the last time I found a bikini in the bottom of my bag. It was kinda like this.
Happy holidays, everyone!n From your favorite South Beach swimsuit boutique <3