We were recently contacted by StyleBook to participate in an expert interview on swimwear! And who better to answer those crucial questions than your resident swimsuit experts at the Orchid Boutique. In case you didn't know, StyleBook is designed to help you carefully curate your wardrobe so you can look effortlessly chic everyday. Simply download the app and use the plethora of features to help you organize your closet, build the perfect wardrobe, and bring your closet to life!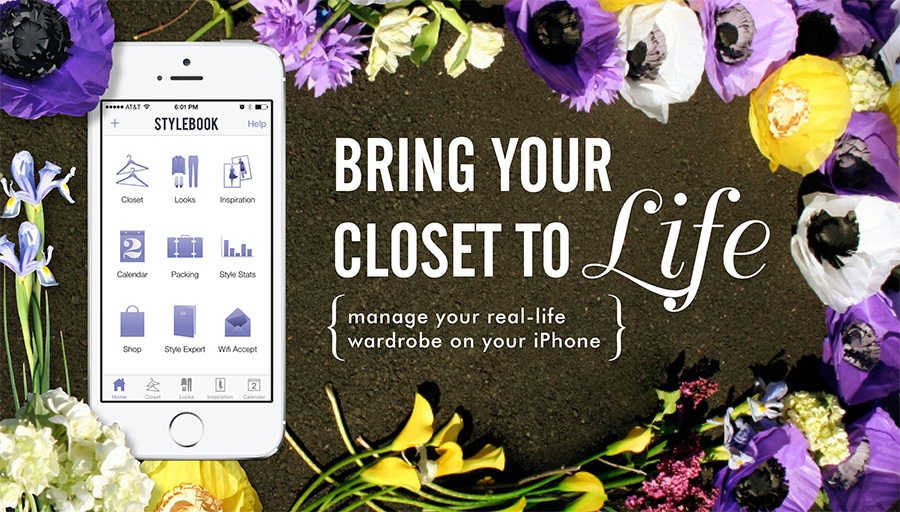 Check out some of the questions we answered for the interview in regards to style, fit, and upkeep of your swimwear.
There are so many bikini styles! How do I know where to start when shopping for a new swim suit?
Great question. We normally direct newcomers to our landing pages to begin their initial search for swimwear. By clicking on our "Swim" tab, you can shop by body type, shop by top style, shop by bottom style, or even shop by trends. There are so many different fashion components when it comes to swimwear that many women overlook. So if you have a particular style in mind, say underwire, then you can search that style exclusively.
What are the best styles for a pear shape?
Pear shaped body types are the most common among women. We recently wrote our blog series about shopping your shape and included some of the best tricks for pear shaped bodies. If you're a pear, your goal when shopping your shape is to elongate your figure so that you look less bottom-heavy. So we recommend fringe tops and flutter tops which do just that. It draws attention to your top.
What swimsuit styles are best for girls with a large bust?
We get this question all the time. Girls with larger busts have such a difficult time shopping for swimwear. So we've actually made it easier with our D Cup section on the website. We recommend underwires for extra support as well as halter tops which tie at the neck and back. These ties make the top more adjustable, which in turn means more comfort!
What are the best styles for athletic builds?
Girls with athletic builds, or inverted triangle shaped, should pick pieces that will play down your strong shoulders and create soft, feminine curves. So bustier tops and wrap tops are really great options. We also could suggest a nice boyshort to throw in the mix on the bottom.
Underwire or no underwire – how do I know which one is best for me?
Underwire tops are so popular because you have that added benefit of lifting up or pushing up the cleavage area. You also have that extra support on top. I would say the ultimate factor of whether or not you want an underwire is if they are comfortable to you. A lot of women find underwires either extremely comfortable, or not at all. So make sure you know your comfort level before choosing that extra push up.
When packing up after a long weekend at the beach, what's the best way to transport wet bathing suits?
With most of our bikinis that we ship, we send along a small plastic brand bag to keep your suits in. It makes transporting your swimwear much easier. Just make sure to hand wash in warm water after every outing to get rid of the saltwater and chlorine.
For most of my life, I've had irrational fears of my bikini top flying off because I didn't secure it correctly. Any tips on how to tie it right or other styles I could try?
That's a fear a lot of us girls have, and I can definitely recommend a stylish remedy. One of the hottest trends this season which will undoubtedly carry into next is caged bikinis. Caged bikinis are extra strappy and provide a more secure look and feel.  The name alone even sounds super secure!! Caged bikinis are great because they also give the illusion of a thinner, more-toned core, which is something most ladies want to highlight!
What is the best way to wash my swim suits? 
Hand wash in warm water after every trip to the beach or pool. You need to get out the salt or chlorine which can damage swimsuits in the long run. Also hang to dry, not in the sun.
I've been working on flatter abs for a while but haven't gotten there yet. Are there any tricks to distract from a midsection that isn't perfectly toned? 
Definitely. We get this question a lot and we always suggest a high waisted bikini! Why not add that extra fashion flair with a retro-style swimsuit? You'll have more coverage around the belly area, and in turn it elongates the torso. High waisted bottoms are super stylish right now anyway, so it's a win-win.
What is the best way to store my swim suits so they don't get tangled?
We suggest storing them in your closet, on a hanger. Not only is that the simplest way, but it also gives you something to look forward to during those long winter months

What style do you think more girls should try? 
I wouldn't say this is necessarily a style but more a trend, but I think more girls should try mixing and matching styles. We have this section on our website called Mix & Match which pairs a lot of tops and bottoms together that even the manufacturers haven't considered. We've received so many compliments from these brands saying "why didn't we think of that? It looks great." It's so much for to come up with your own signature style by mixing different suits and patterns.