The 2014 Met Gala was in full effect last night, and although no one showed up in designer swimwear,  the ladies of the gala showcased their hourglass body types in designer everything else. The Metropolitan Museum of Art's annual Costume Institute gala was filled with the hottest fashion trends of the entire season. There were crop tops in full effect, as well as a re-occurrence of black & white style, nude colors, and even that grunge feel which carried over from last year's Met Gala theme. 
First let's rundown what the Met Gala actually IS. A lot of people just think high fashion, which is true, but what else is it all about? The Met Gala is an annual fundraising gala to benefit the Metropolitan Museum of Art's Costume Institute. That makes sense, right? The ball also serves as the opening celebration for the institute's annual fashion exhibit. It literally has become one of the most exclusive social events in New York, as well as one of the biggest fundraising nights with a reported cool nine mil raised last year alone. The event has been held at the Met since 1971 and is the premier annual red carpet event…. in life, basically.
Anna Wintour, Vogue editor-in-chief and chair of the event, is in charge of the guest list. So it's time to send over your fruit baskets, because 2015 is right around the corner. However, make sure it's an expensive fruit basket, because these tickets are around $25,000 each guest.
Every year, the event has a theme as well,  and this year's theme was decorations. For me that means: accessories galore. Flowers in the hair, wild headbands, funky pattern work in your dress or in Neil Patrick Harris' case, in your long tail coat. That was a trend I was very surprised with involved the men of the ball. Most of the men decided to sport the long tail jacket coats as their decoration, channeling Downton Abbey meets Revolutionary War. I can't say I'm entirely fond of the black tail tuxedo style, and really appreciated the men that kept it classic (ie: Ryan Reynolds and Tom Brady). Bow-ties all day, swoon. The man of the hour  for me though, was designer Zac Posen. He looked like he ruled the Fashion Supreme Court with his flowing black cloak.
However, now that we got the men's trends out of the way, let's talk the ladies of the ball. Making our best dressed list for 2014 includes some of the heavy hitters in the fashion game.
Crop Tops
Stella McCartney brought an entourage of ladies with her to the gala, including our crop top faves Cara Delevigne and Rihanna.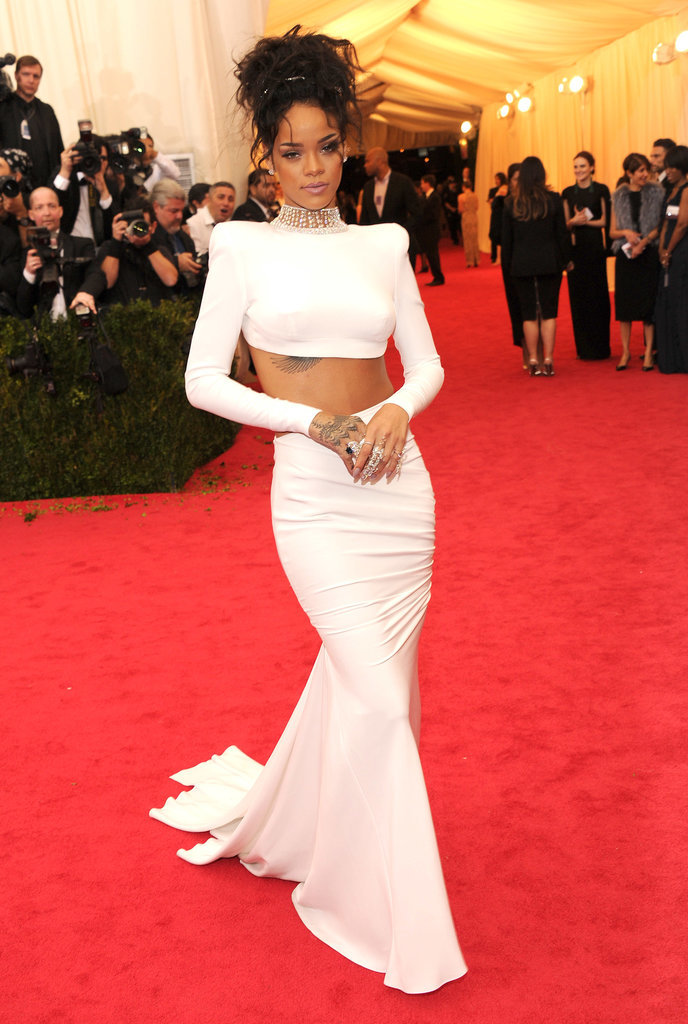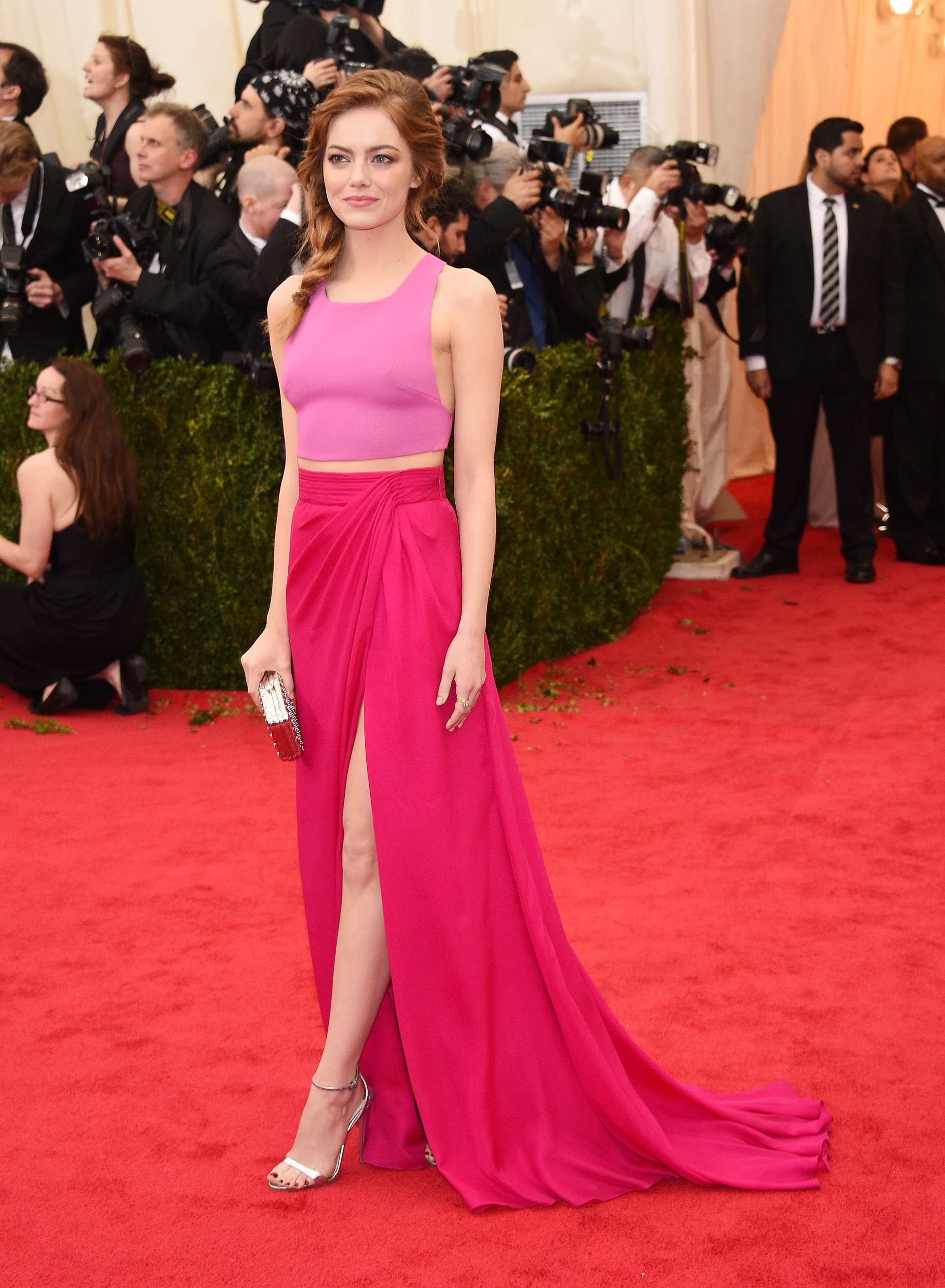 Emma Stone also rocked the "separates" look, which made a huge splash as a trend of the night. Separates in general have been frequenting the red carpet more often as of late, which also leads to fun color blocking and added design work. Speaking of color blocking…..
Black & White 
If you couldn't tell in the above photos, the colors of the night really were black and white. No doubt about it. I would say for ever five ensembles, 2.5 were in black and white. Including the ever fashionably-forward Victoria & David Beckham. His decoration looks to be his fun, black and white pocket square, while Victoria's is her blinding Jacob & co jewels.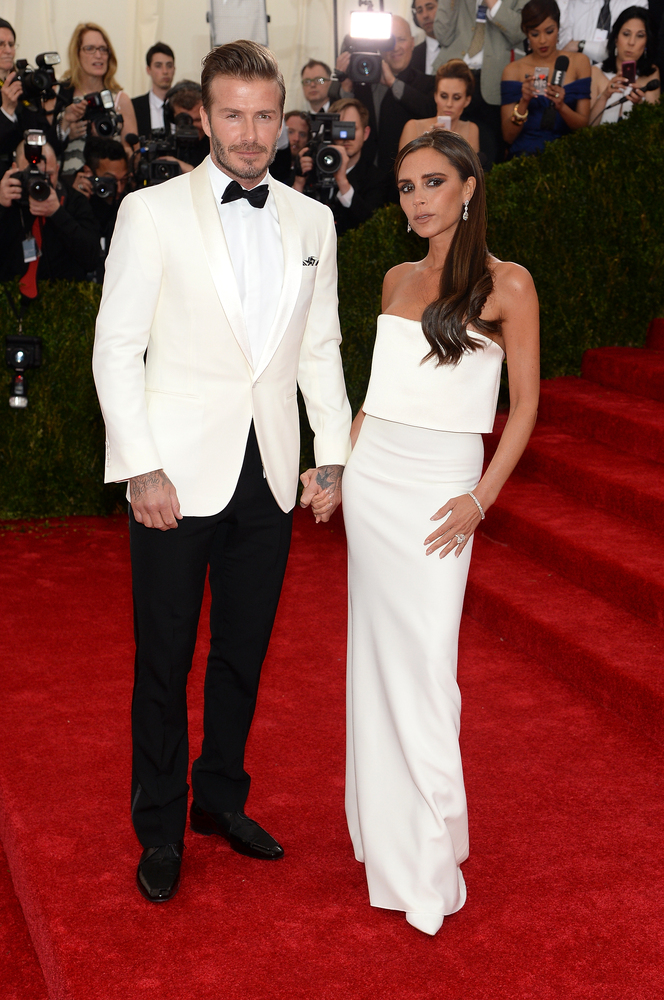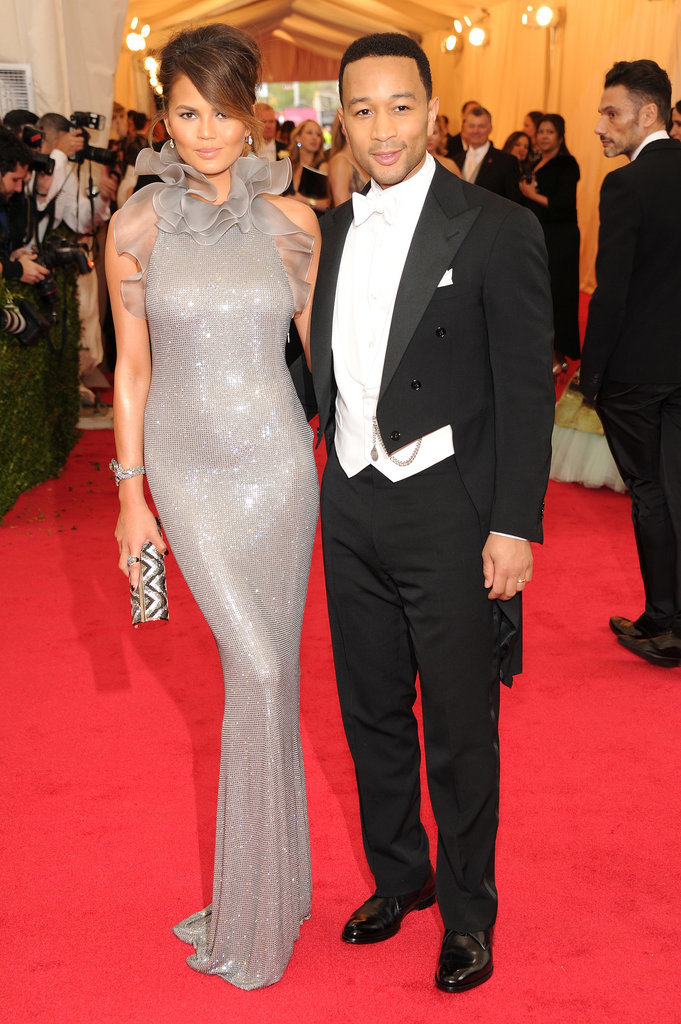 Although her beau was dapper in black and white, Chrissy Teigen was the result of what happens when you combine black and white in this sparkling gray Ralph Lauren number.
Nude/Blush
The nude, or blush, theme was also prevalent at last night's gala. And it couldn't have looked any better than on young fashion icon, Kendall Jenner. This girl is not only fabulously GORGEOUS, but she is the epitome of hourglass body shape in this basic pale satin dress.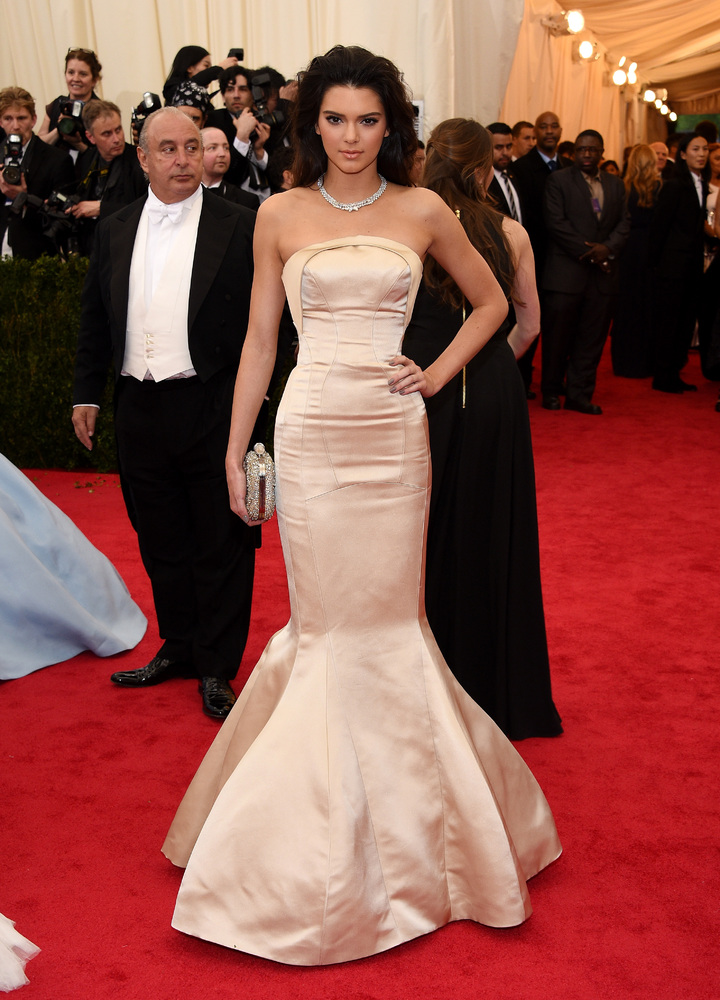 Blake Lively was also the belle of the ball in her long, flowy champagne colored Gucci dress. No stranger to fashion fabulous, Lively shimmered her way down the red carpet with her handsome husband by her side.
Simple Style
Reese Witherspoon is always classy  in this hot pink, Stella McCartney. Remember when we said Stella brought her entourage? Well, Witherspoon was included in that, along with literally the Dream Team of A-list fashion.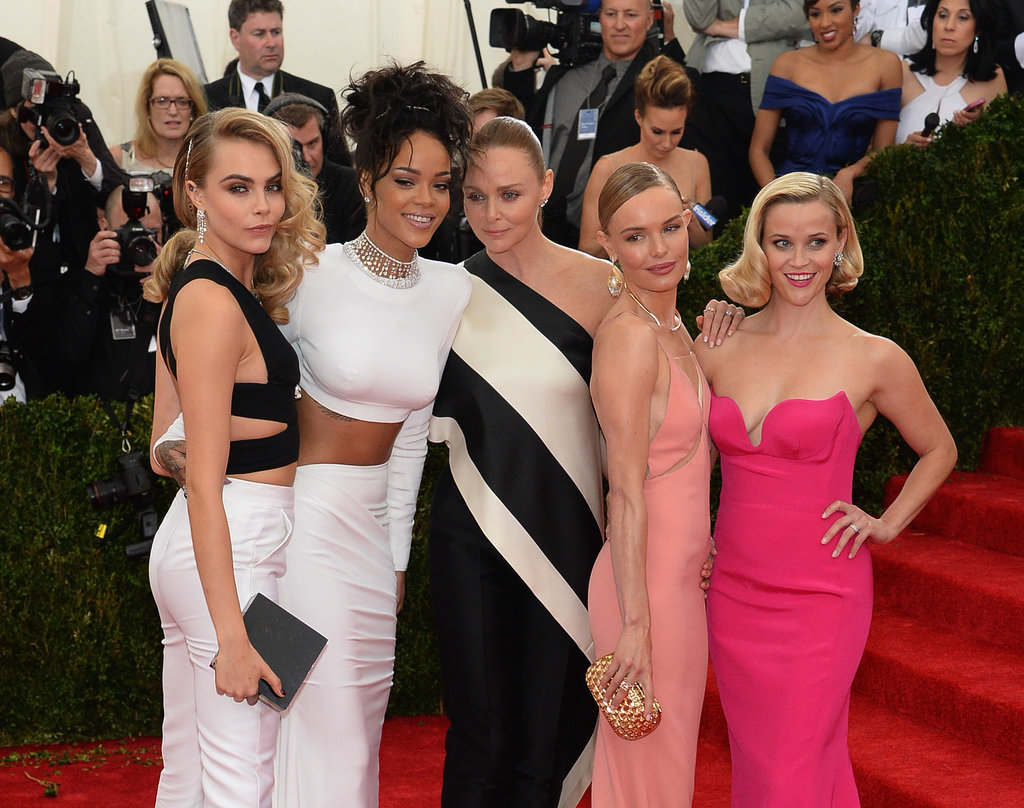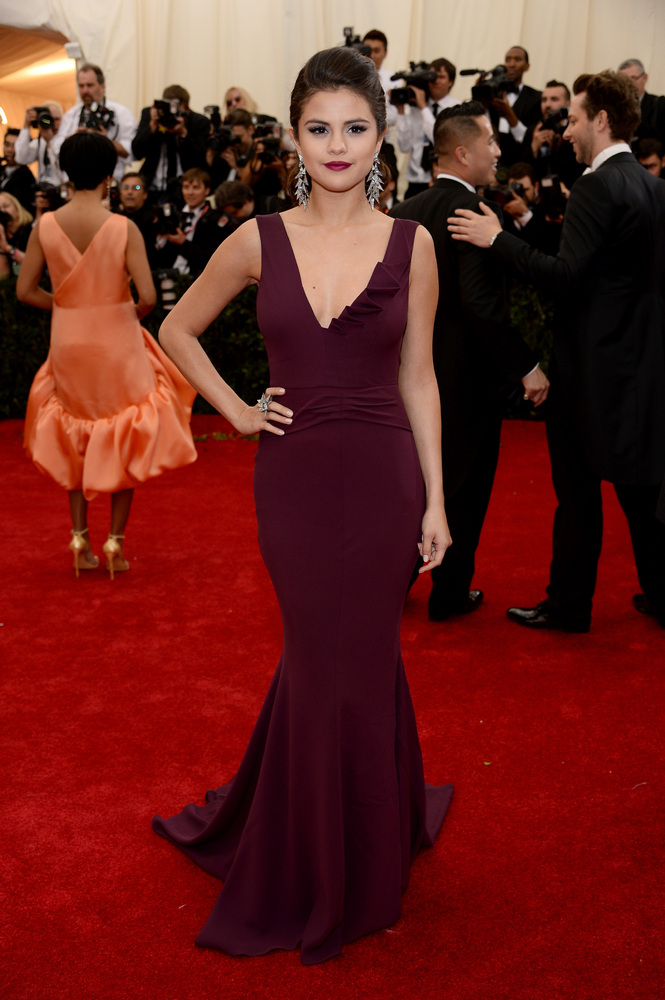 Keeping it simple as well, was young starlet Selena Gomez in a plum Diane von Furstenberg. Her decoration for the night included Lorraine Schwartz diamond sparklers.
Grunge
Queen B was bold in black in her Givenchy dress and face mask. We think Beyonce nailed the theme of the night perfectly. Not only did her dress contain decorations up the wazoo, but the details in her accessories added to the fun. The Givenchy face mask, which were notorious during last year's fashion week, adds to the punk rock grunge feel.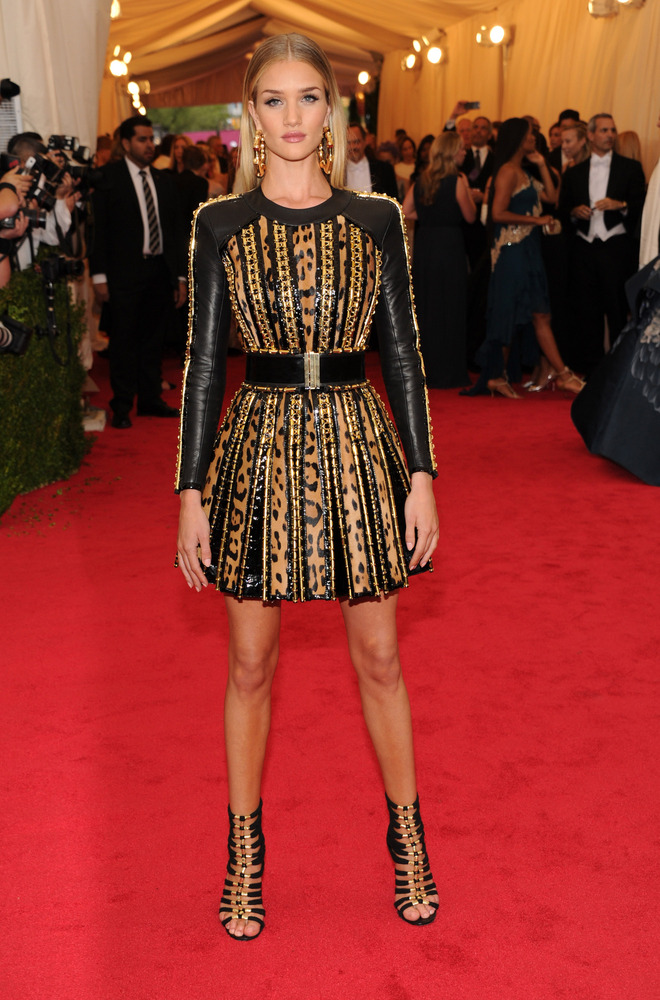 Rosie Huntington Whiteley also slayed the grunge trend with her short hemline and animal print Balmain dress. Her decoration? Balmain gladiator heels and gargantuan gold hoops. She took the rocker feel to a Roman Empire level.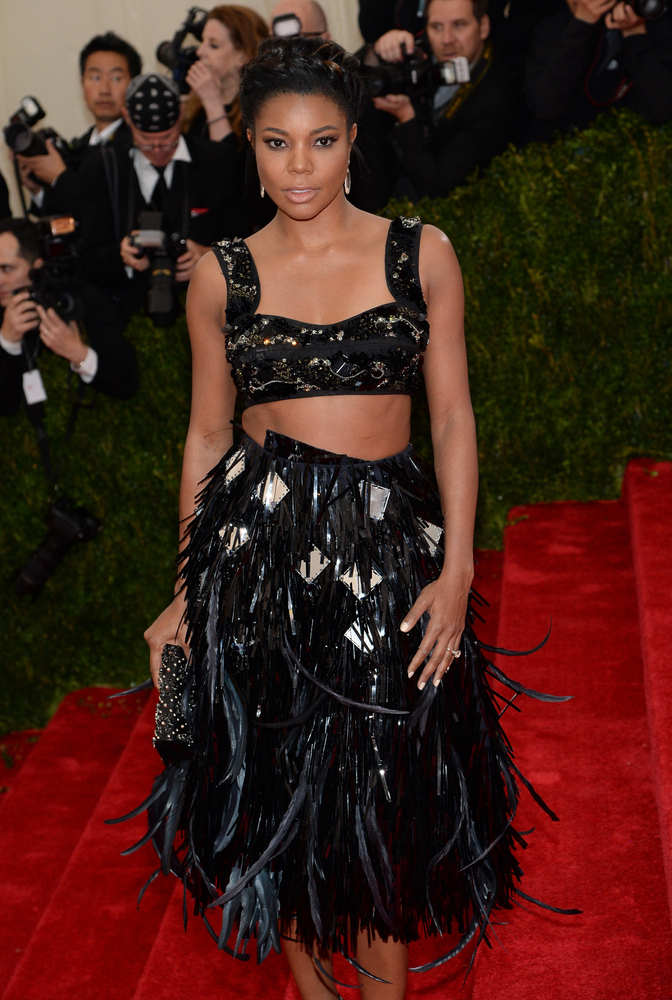 Gabrielle Union also added to the grunge chic fringe trend with her two piece Prada dress. You're heard from us before that fringe detail is all the rage. Union proves it in Prada.
Overall, the Met Gala was a blast to follow this year. We can only hope to be invited next year, since we are the premier fashion spot for sexy swimwear ;).