Lolindo Jewelry, the designer for all our exclusive Fashionable Jewelry collection, was featured on In Touch Weekly on July 23, 2007.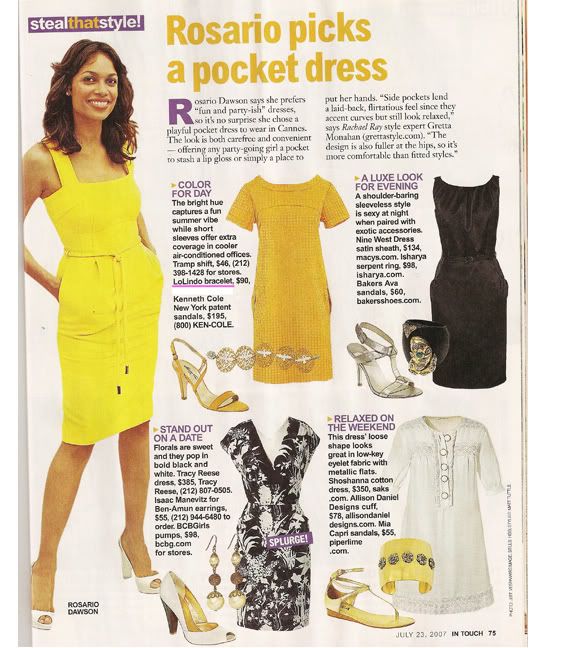 The Orchid Boutique's fashionable jewelry has been featured in magazines such as In Touch weekly for its trendy styles and fashionable designs.
Lolindo's designs are dainty, romantic, and modern. We call it Celebrity Jewelry, because it is fabulous, fashionable, and exclusive. The designer finds her inspiration by reminiscing her childhood days, when she rummaged through her grandmother's jewelry box and secretly tried on her jewelry. She produces Victorian-inspired pieces that have a modern but very regal look. Check out our Lolindo selection of fashion necklaces. View more styles in our Fashionable Jewelry section.