We're bummed. Really freakin' bummed. Why? Because summer is almost officially over which means for many of you, your two piece swimsuits has to find it's home in your closet for the winter. It's like when your best friend goes on vacation…..out of the country……for months on end. What-ever will we do?
But fear not, the end of summer doesn't necessarily mean the saddest summer transition. Labor Day marks a somewhat unofficial end to summer, amongst a few other sad signs you've probably noticed along the way. If you haven't noticed, then let us be the bearer of bad news and burst that little bubble. But maybe we'll start with some good news first.
Okay, so this isn't necessarily a sad sign. One of the ultimate perks of summer ending is that we discount ALL of our swimwear.  Cheap swimsuits everyone! This Labor Day especially, we're doing something huge. Like massively huge. Like throw out a coupon code for the holiday and knock some major discounts off your favorite designer swimwear pieces. YOU'RE WELCOME. Besides the discounts we have right now we are ADDING a coupon code on top of that. So basically all of your favorite Maaji Swimwear styles and Vitamin A Swimwear styles are deeply discounted. Why not stock up for next season? Or just to wear your favorite two piece swimsuits around the house? We're sure your significant other won't mind.
Back to School Crap is Everywhere
Honestly, I started seeing these commercials in like, mid-July and was fairly infuriated. There's nothing that kills a little kid's summer buzz than seeing back to school commercials on TV, or walking into a grocery store and seeing rows of college ruled paper in stacks. Before you know it, there will be Halloween candy replacing those notebooks and binders, so brace yourselves over these next few weeks. Summer is ending.
Labor Day BBQs Galore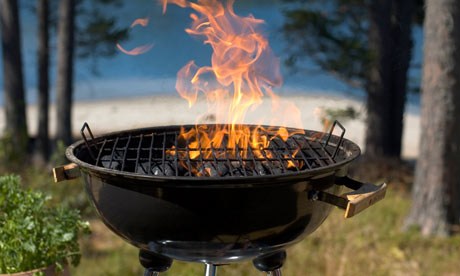 This isn't such a bad thing. Labor Day BBQs are a great excuse to let loose one last time. Sort of like how Memorial Day is the intro party to the summer. Labor Day is that wild caboose that doesn't want to leave the station but has to because it's connected to the rest of the damn train and time doesn't slow that puppy down. Start planning your BBQs and pool parties now, and if you need a Pool Party Style Guide, you know we have you covered.
Pools Are Closing
One of my favorite things growing up was frequenting the community pool. That's where I took swimming lessons, learned to float, ate an abundance of Toasted Almond ice creams bars, and made lifelong friends. But there comes a time when the tarp makes it way across the top of the pool, the chairs are stacked and put away, and the lock comes on the door. A sad day indeed, which is usually followed by one of the hottest days ever. But once that pool is closed, there is no turning back. Until Memorial Day.
Halloween is Nigh
We mentioned that Halloween candy is going to replace back to school supplies, and besides always being prematurely stocked, we're not super thrilled with the idea of having all that delicious candy around for a few weeks more than they should be. I mean, candy corn. Candy corn everywhere. It's a dream and a nightmare. A blessing and a curse. Once you start seeing bags of candy corn, or walk down an aisle in Walgreens and set off some shouting ghost or cackling witch, summer is officially over.
So, summer may be ending, but that doesn't mean you should be down. Besides our incredible two-piece swimsuit sale, you also have our Cyber Monday sales to look forward to…..Just sayin….