As we get into the final stretch of the World Cup, I must say I'm a bit saddened to close the chapter on watching some of these teams play. Of course we are enthralled by the excellent soccer, and overall camaraderie that comes with following this type of tournament. You can bond with strangers in a bar simply because you're rooting for the same country to win. It's exciting and unnerving at the same time. But let's face it, it isn't just the fantastic games and down-to-the-wire goals that make us shiver in anticipation. Some of these World Cup soccer players are also easy on the eyes. Real easy. Here's a list of our Top 10 Sexiest World Cup Players for 2014:
Gerard Pique – SPAIN
Part of the Spain team, which previously won the World Cup in 2010, Pique is the type of player you can watch happily, as he moves with speed and grace. He also is dating the famous Colombian songstress Shakira, so we're pretty sure his hips don't lie either. The couple recently welcomed a baby boy into the mix. Future soccer star and/or music mogul in the making. We'd like some of those genes. Favorite Attribute: Those baby blues.
Olivier Giroud – FRANCE
I'm not even really sure anything needs to be said here. The picture. That's all you need. Just this picture. Favorite Attribute: EVERYTHING – JUST LOOK AT THE PICTURE.
Tim Howard – USA
I'm sure by now everyone can understand just how amazing this goalkeeper is by the record-breaking number of saves in USA's final game.  Unfortunately, they did not move on, and have been officially eliminated from the World Cup. Sadly, this means we can no longer stare at this beautiful man's mug. Favorite Attribute: Bald & Beardful + those tattoos- dangerous combination.
Kyle Beckerman – USA
A sight for sore eyes, this one. Not only does Kyle Beckerman crush it as one of the leading defenders for the US team, but he also pulls off some of the most amazing dreads I've ever seen. He's super stylish with a sweet smile, kind of like the hot guy that sees you stranded on a back country road and helps you change your tire with his shirt off? Yep, exactly. Favorite Attribute: Those dreads *swoon*.
Mario Yepes – COLOMBIA
This Colombian soccer stud gives new meaning to the term "long hair, don't care." His tenacious style of play made him one of the most watchable players in this World Cup. Plus those luscious locks would make any woman either very attracted, or insanely jealous. Maybe a bit of both. Favorite Attribute: the flowing mane.
James Rodriguez – COLOMBIA
James Rodriguez quickly climbed the ranks as one of our favorite players, scoring some VERY crucial goals during each match. He also has this adorable boyish charm that you can't help but be drawn to. Expect big things from this young player, and probably his own spread in next year's ESPN Body issue. Favorite Attribute: The boyish good looks.
Cristiano Ronaldo – PORTUGAL
By now, everyone who watches soccer knows who Cristiano Ronaldo is. Everyone also has seen him shirtless, because that seems to be his thing, which by the way, we're not complaining in the least. Not only is he a beautiful specimen and soccer star, he also is one half of a HUGELY popular celebrity couple. Ronaldo is dating the wildly beautiful model Irina Shayk, who we all know poses well in her sexy bikini for some of our products. Keep an eye out for Shayk to be one of the featured gals for the Agua Bendita 2015 collection. Favorite Attribute: Those washboards he calls abs.
Fabian Schär – SWITZERLAND
Switzerland's defender Fabian Schär, was actually a banker before making his name in the soccer world. Brains and brawn, we can get definitely get behind that. But did we also mention he's only 22-years-old? He has the world by a string. Favorite Attribute: His crooked tooth smile.
Mats Hummels – GERMANY
This soccer star is making waves on and off the field, being featured recently on the cover of Euro GQ. Not only does his athletic prowess know no bounds, but have you seen his face? He has that dark, European hipster thing going on. We can dig it. Favorite Attirbute: That ab cut right there. You know the one.
Robin Van Persie – NETHERLANDS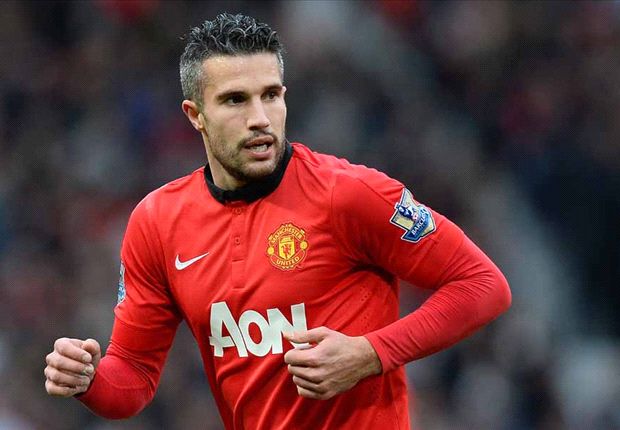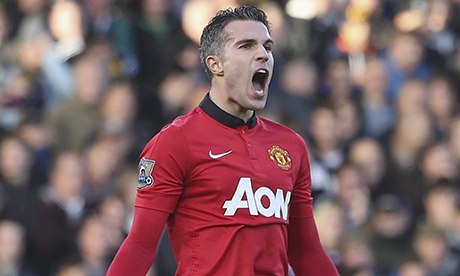 This silver fox trotted his way into our hearts with his fancy footwork and dashing good looks. This tall drink of water has nailed that whole thing called aging, because have you seen his beautiful head of hair? Favorite Attribute: Salt and Pepper hair.